Dates listed in pink are when the online sales office is closed. We will not be able to respond to emails or send items out on those days so we ask for your understanding.
TEL.06-6251-6133
FAX.06-6251-6132
Open.10:00a.m.-18:00p.m.
アイテムイメージ









カラーバリエーション


*Cute tights with the 12 constellations and small stars*
Highlighting the Leo and Virgo constellation.
The beautiful big astronomical clock is a unique Innocent World design.
You can make your outfit even more wonderful when you coordinate this with any of the designs of the same series.
Product Name
Starry Astronomical Clock Tights
Product Number
184911
Color
7 Navy
3 Black
Size
ML
Price
3,800yen
Material
Polyester92%・Polyurethane8%
Features
80Denir
Starry Astronomical Clock Tights
Price 3,800 yen(without tax)
おすすめ商品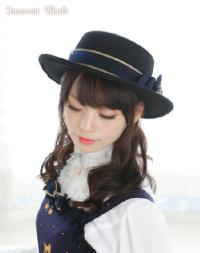 Copyright(C) Innocent World All Rights Reserved.